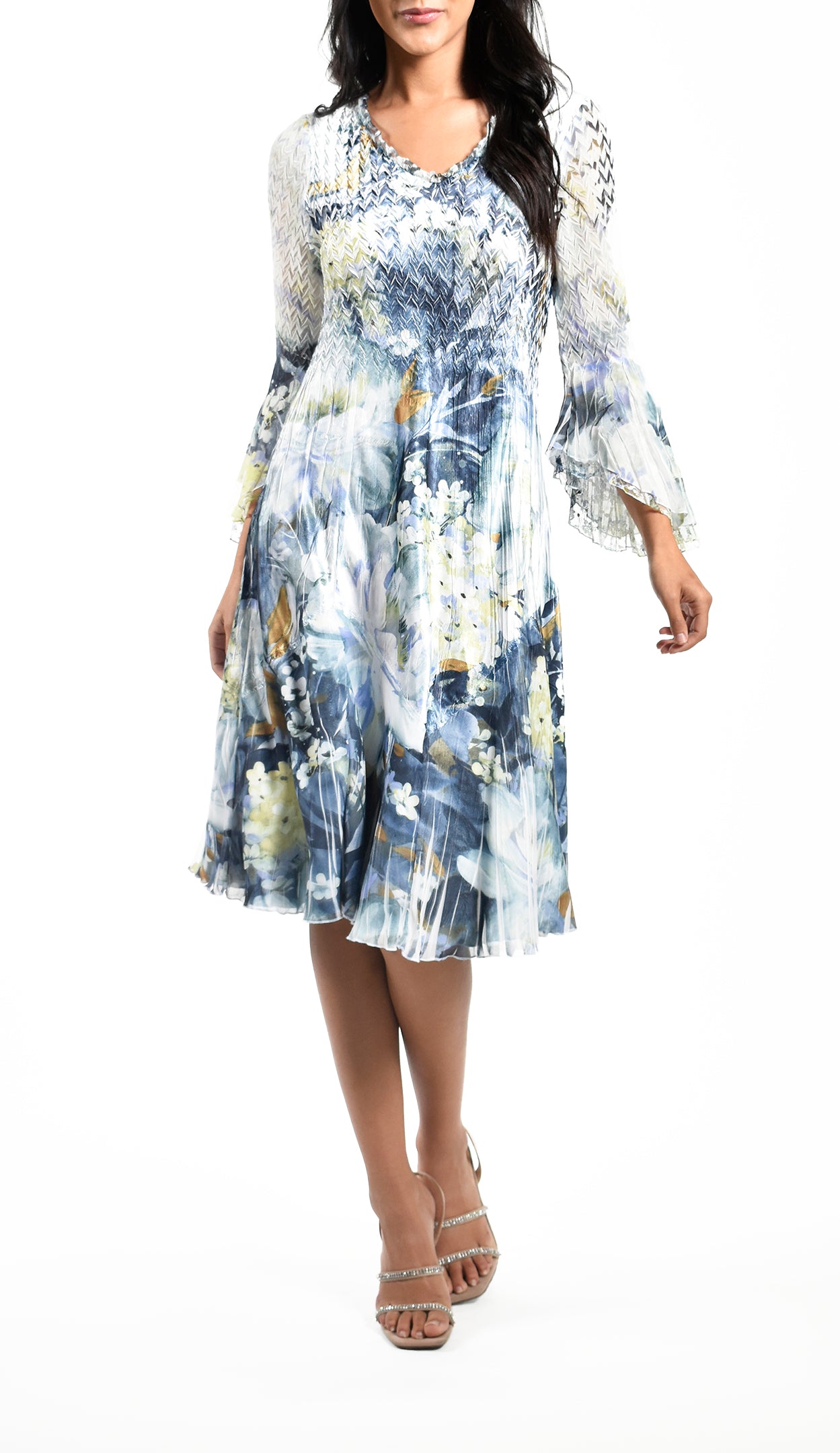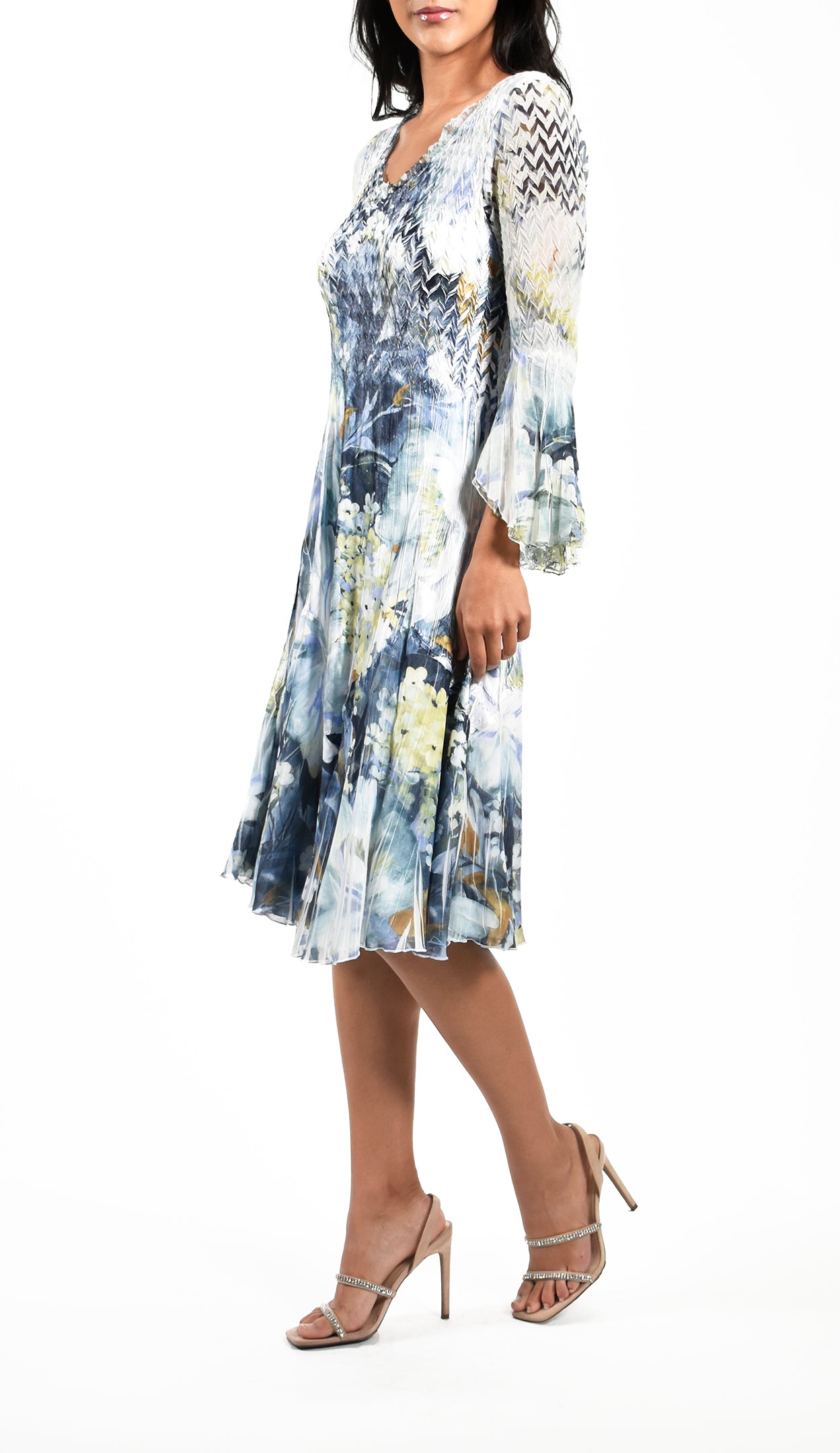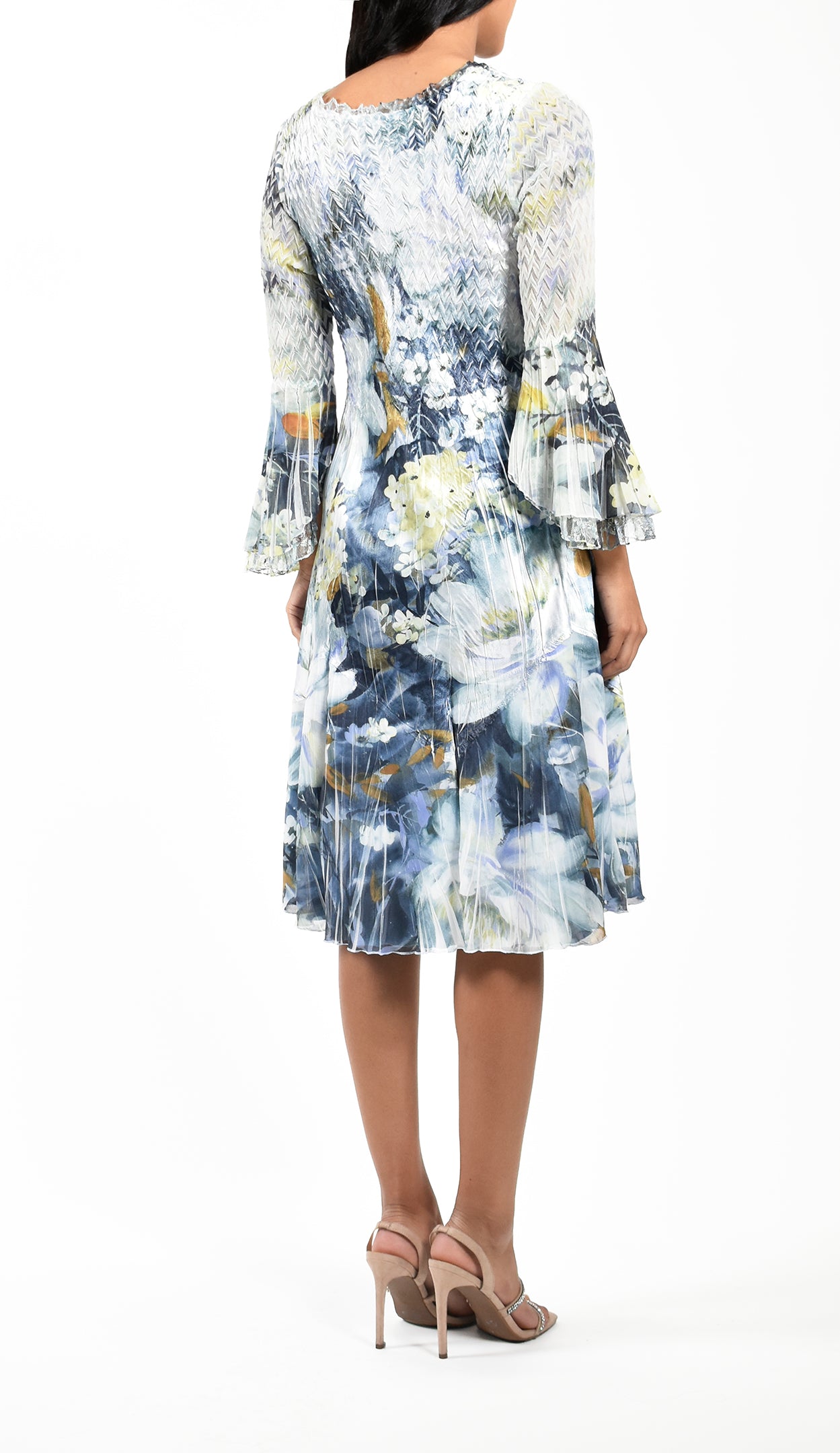 Painted Petal Lace Trim Dress
Get in touch with us about this dress! We can special order sizes and color options.
Perfect for any occasion, the Painted Petal print V-neck dress by Komarov is in an A-line swing silhouette that features 3/4 length bell sleeves with lace detail. The midi length dress is styled in lightweight pleated chiffon and charmeuse. 
Handle those destinations and out-of-town special occasions with elegant ease. The crinkle texture makes it especially ideal for travel, as it never needs to be ironed, as is washable! The signature pleating conforms or expands to fit your body shape for a fit that's uniquely your own, as it skims your body but does not cling. Each piece is hand printed and pleated, so no two are exactly the same.